Dedicated
WEB APPLICATIONS
We are a software company that creates customized systems.
For our clients, we implement projects that exactly meet their needs.
These include dedicated CRM, ERP, or workflow applications.

WHY
DEDICATED SOLUTIONS?
Dedicated web applications are tools for supporting business operations. These applications are created in accordance with the needs of Customers and based on their precisely defined requirements. An individual approach is one of the most important advantages of dedicated web applications over "out-of-the box" solutions.
The most important categories of dedicated internet applications include CRM, ERP and Workflow systems.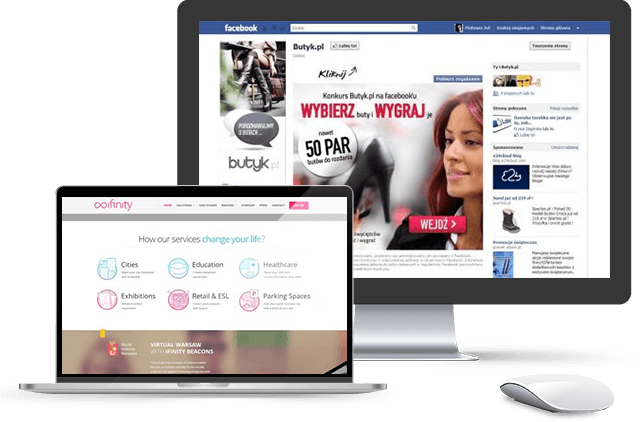 TO WHOM
IS THE DEDICATED APPLICATIONS OFFER TARGETED
CRM AND ERP APPLICATIONS
We design and implement modern solutions for all clients looking for modern CRM and ERP applications
UNIQUE PRODUCTS
We support clients offering innovative and unique products and services that require unconventional technological support
LARGE AND SMALL BUSINESSES
We create applications for both large companies as well as start-ups
DO YOU HAVE
QUESTIONS?
OR YOU WANT TO
VALUATE
THE PROJECT?
ADVANTAGES OF BUILDING
ONLINE APPLICATIONS ON ORDER

We have been using Da Vinci services continuously since 2010, working together for the largest of our clients. Da Vinci has made several hundred Internet applications for us and several internal systems used by the agency in its ongoing operations.

We have been using Da Vinci services in the field of object-oriented programming of web applications, webmastering and motion design since 2011. Together we completed dozens of projects of various scales and sizes. We recommend Da Vinci Studio as a trusted partner that guarantees stability and competence in the field of IT services.

Da Vinci has done for us a range of IT works related to the maintenance, development and support of our e-commerce system. To this day, our company uses their services in its operational activities. We are satisfied with this cooperation and would like each partner to have such a culture and professionalism as Da Vinci.

The Da Vinci is a team of specialists with impeccable work culture and organizational structure that ensures stability of cooperation and often exceptional flexibility. Our cooperation so far is a sufficient basis to recommend Da Vinci Studio as a reliable, trustworthy business and future joint ventures partner.
WHAT IS
THE MOST IMPORTANT FOR US
IN PROJECT IMPLEMENTATION?
Customer's needs

Understanding the client's needs and assumed current and future goals

Recognition

Understanding the specifics of business, business model and organizational structure

Management

The highest quality project management methodology

Smooth implementation

Open and fast communication processes at every stage of programming work