We develop applications for allavailable platforms
and also provide advice for strategic decisions
concerning calibrationof application.

WHY
SHOULD YOU CHOOSE DEDICATED SOLUTIONS?
Dedicated solutions allow creating applications tailored to the needs of the client and end users of the mobile application. They enable the implementation of even the most unique ideas and the use of state-of-the-art technological solutions
Thanks to this, it is possible to create an application supporting the client's business model – one that will be eagerly downloaded and often used by the target user group.
We create applications for all available platforms, we also advise in terms of strategic decisions regarding the calibration of applications.
A great mobile application is a combination of a unique idea, understanding of users' needs and their behaviours as well as the highest quality of programming solutions.
Our experience allows us to build mobile applications that stand out among many competitive solutions and support the acquisition and maintenance of loyal users.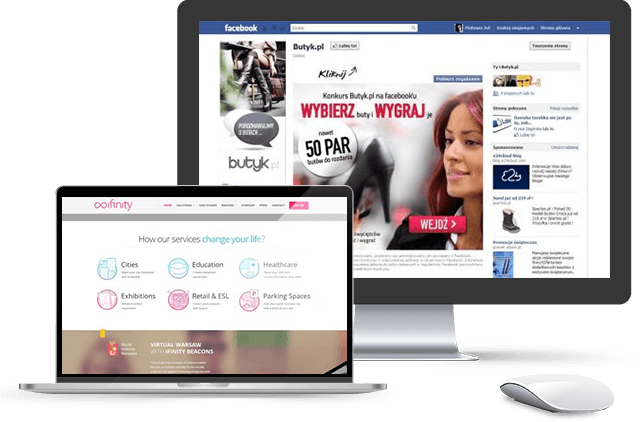 Do you have
questions?
OR WANT TO
VALUATE
THE PROJECT?
TO WHAT DO WE PAY
SPECIAL ATTENTION WHEN PROGRAMING MOBILE APPLICATIONS?

We have been using the services of Da Vinci since 2010, working together for our largest clients. Up to date, Da Vinci created for us hundreds of web applications and several internal systems which the agency uses in current operations.

We have been using Da Vinci services in the field of object-oriented programming of web applications, webmastering and motion design since 2011. Together we completed dozens of joint projects of different scale and size. We recommend Da Vinci Studio.

Cooperation with Da Vinci Studio was very good throughout the entire period and fulfilled our exceptions.
I am pleased to recommend the services of Da Vinci Studio Felski i Polak sp. j. to all stakeholders.

An important aspect in collaboration with Da Vinci Studio Felski i Polak s.j is high quality and timeliness of execution of contracted services and activities, as well as very high flexibility, openness and understanding of our needs and clients.
WHAT IS
THE MOST IMPORTANT
FOR US IN PROJECT IMPLEMENTATION?
Determining expectations

Common definition of the expected solutions aimed at achieving the client's business goals.

Communication

Open communication at every stage of conceptual and implementation work.

Testing

Common testing aimed at preparing the highest quality applications – fast, stable and attractive to users.