Challenge
Designing an intuitive tool that will significantly reduce the time of calculating and comparing offers. Moreover, the system should minimize documentation errors and prevent data loss.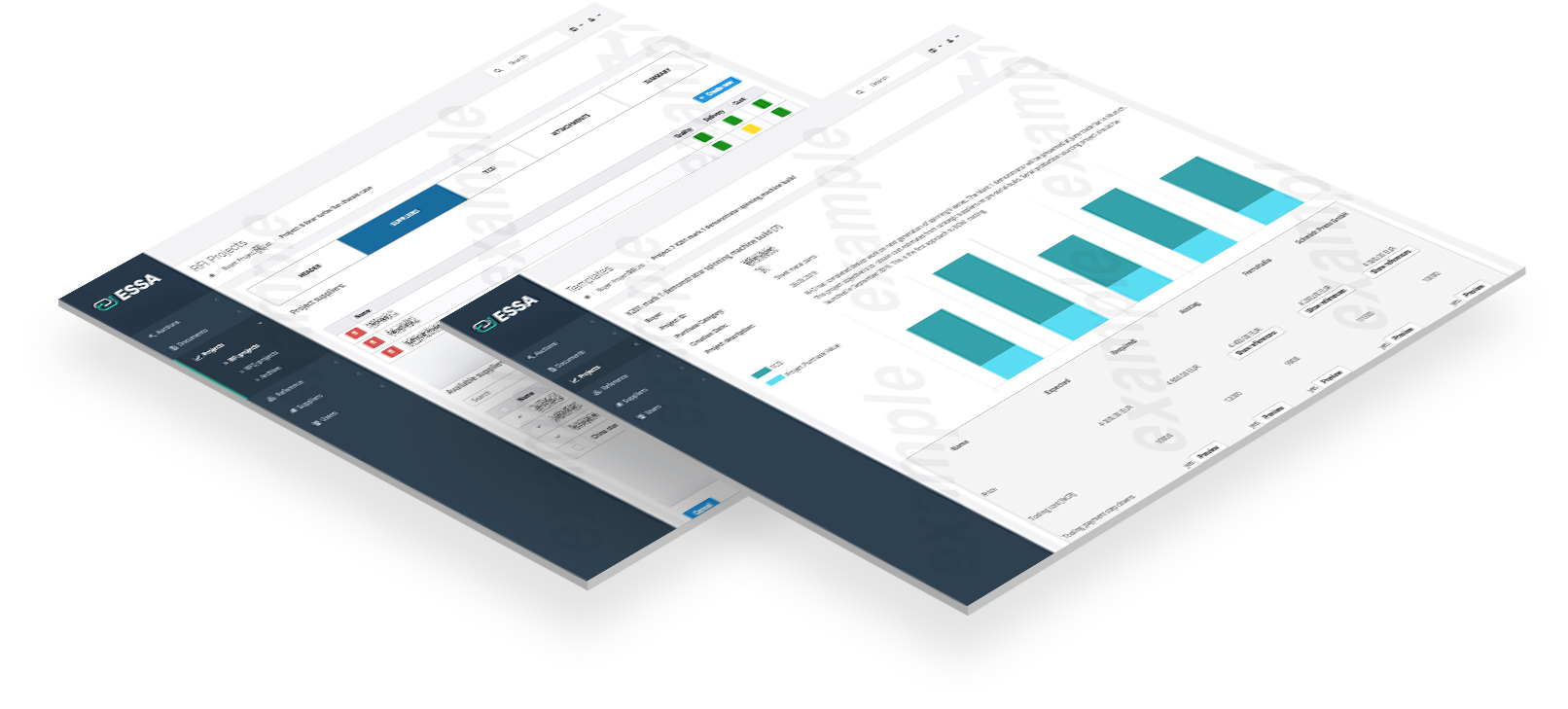 Solution
We worked on designing, developing and implementing custom SaaS software. We supported the client in accelerating the work on the product and engaged in acquiring a new recipient who chose My Essa as a supply system in his company.
Effect
The tool allows you to automatically compile bids based on the Total Cost of Ownership (TCO) calculation. Thanks to this, it is possible to minimize the risk of choosing the wrong offer and maximize savings on the production costs, operating costs in the company's profit and loss account.
Used technologies