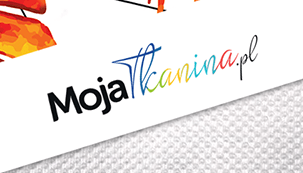 Our company has just started the cooperation with mojatkanina.pl
The shop stand out by extraordinary approach to offered assortiment. There is a possibility to buy as needed many textiles which the platform let to order them with use your own projects, ideas, photos and visions.
Possibility of designing an individual pattern and getting a fabric sampler, let you design your interior space without living home.

Wide range of assortiment, full range of colours and patterns chart let everyone to find to itself something appropriate.
What's more, the platform gives an opportunity to create and sell projects to other users.
We are glad to take responsibility for support and further development of this service from now on.
Previous post
Next post
arrow_upward