Commitment – the greatest power of novice programmers
Is there a place for a junior in IT? Hiring juniors is a reliable recruitment strategy, which is used by more and more companies. On the one hand, it is a way to overcome problems with the shortage of experienced specialists, and on the other hand, it is a chance to "groom" an ideal employee. An example here can serve California company Twilio, which increased the number of novice programmers from 5% to 25%. This is the beginning of changes, which at first may seem questionable, but will certainly pay off in the future.
An unquestionable advantage of young programmers is that they are willing and quick to learn. They also declare a desire to work 100%. What attracts them is not team-building trips or fun zones in the company, but the possibility of professional development and mentoring by senior colleagues. This openness makes it possible to raise juniors into loyal specialists, engaged in assigned projects.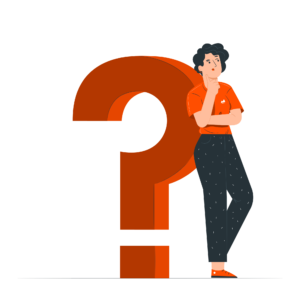 Programmer without a degree – is it possible?
Randstad recruiters closely observe the Polish labor market and admit that even candidates who did not have a chance to gain experience in the IT industry or do not have technical education, also have a chance to start their career. While it is true that employers often require candidates to have prior work experience, this is not the rule in every case. 
Getting started in the IT industry requires patience and preparation for an intense workload. These two elements allow you to grow in the industry and gain successive levels of career. And thus, affect the increase in earnings. 
Jobs for a junior developer in IT: Junior Developer
According to the No Fluff Jobs portal, more than 53% of candidates who start their career in the industry start in large companies with more than 100 employees. It is worth adding that a lot depends also on the chosen path and technology in which a person decided to specialize. For example, if you are closer to Java, a good choice will be large corporations or banks. 
If your experience is limited, it is unlikely to prevent large companies and corporations from surrounding you with care and mentoring. This solution will give you time to find yourself in the new reality. Being among experienced professionals in the IT industry is the best way to develop your skills. If you have the opportunity to take part in an internship for several months, it is worth getting involved. This is an opportunity not only to enrich your portfolio, but also to learn about the work environment from the inside.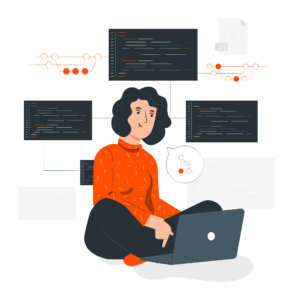 8000 PLN right off the bat – Don't bite off more than you can chew, but also look to the future!
If you expect that you will receive 8000 PLN right off the bat, ask yourself whether you adequately assessed the level of your knowledge and experience. The No Fluff Jobs report clearly shows that this is the amount that juniors declared in their expectations. According to the portal, in the first half of 2020, the least experienced IT professionals could count on earnings of between 4000 PLN and 7000 PLN + VAT on B2B contracts and between 4000 PLN and 6300 PLN gross on a contract of employment. It should also take into account the fact that the earnings in small towns will be presented differently than those offered in the capital.
No Fluff Jobs experts very realistically, but also optimistically approach the beginners. In the summary of the report you can see: 
"The IT industry will still absorb a whole lot of frontenders, backenders, fullstacks, devOps, testers. But those who learn wisely, don't stop running after the first kilometer because they get sick and colic. It will not absorb those who, although they stop running, expect a place on the podium with a medal in the form of a salary of 8 thousand PLN. The IT market will absorb those who have validated whether they are fit to work in this IT industry, are still learning, even catching up on small projects, programming with a senior buddy after hours and successfully complete the programming courses, and do not take a dozen at once. A good job will be awarded to those who have an ideas for themselves and execute those ideas – with determination and iron consistency."
Junior in IT: how to increase your chances?
It doesn't hurt to update your resume regularly. It's common for IT job seekers to fail to update the experience on their documents, and sometimes a few minor changes and a resume refresh can get you noticed by recruiters. According to the No Fluff Jobs report, IT employers value not only hard programming skills, but also skills such as:
ability to solve problems and think outside the box

ability to think analytically and combine facts

good energy and a positive attitude

ability to make a realistic assessment of one's own abilities

pro-activeness and commitment
With an attitude of openness and determination you can do a lot, even if you are a junior who does not have much experience in IT yet. Also important is the speed of learning, the ability to process acquired knowledge and to put new skills into practice.
Da Vinci Studio – we believe in juniors!
While training and certifications can many times help you achieve your career goals, it is equally important to put your knowledge into practice. The world is full of young people, curious about the world and eager for knowledge. Disciplined to fight for their dreams in the IT world. 
At Da Vinci Studio we respect people determined to gain knowledge and experience in the programming environment. We are happy to welcome in our ranks young people full of passion and commitment. As it is written in the No Fluff Jobs report: "A good job will be awarded to those who have an idea for themselves and implement this idea – with determination and iron consistency".
Contact us and see who we are currently looking for.