Customized software – when is it worth deciding on the implementation of such a system? Flexibility and personalization are the fundamental factors of success in today's dynamically changing world. Customized software provides an answer to these rapidly evolving needs. So, how exactly do these types of tools work, what can you gain from them and what impact do they have on the market?
Customized software – how does it work?
Custom software is a solution that noticeably distinguishes itself from traditional package products that offer a wide range of functions and modules. They often do not meet all the requirements of a given company. Custom software, on the other hand, allows for the design and creation of tailor-made tools, taking into account individual business needs, specific processes and objectives of the organization.
The main advantage of customized software is its flexibility. Thanks to it, companies can adapt systems to changing market conditions, developing their services along with technological progress and the evolution of business needs. Another important aspect of such tools is their ability to deliver highly personalized solutions. Companies can accurately define and implement functions, user interfaces and operation logic, making system modifications for their optimal optimization.
Why is it worth enabling the user to optimize and adapt the product to their needs?
The customization of software involves allowing users to configure the product themselves. This distinguishes such systems from personalized solutions that are adapted to customer needs by manufacturers. This approach has the following advantages:
increased user satisfaction,
increased efficiency and functionality of the product,
improved tool intuitiveness,
increased user engagement and loyalty,
increased market competitiveness.
Taking these benefits into account, it is no wonder that modern software houses develop special methods aimed at identifying user needs and meeting them. An example of such an approach is Event Storming workshops used by Da Vinci Studio. During them, specialists responsible for creating applications, in agreement with customer representatives, plan the entire project in an intuitive and understandable way for everyone. Thanks to this, the real problems and needs of users are examined from different perspectives, allowing for a deep understanding of them.
Which programs undergo user modifications and who will find them useful?
More and more companies are making good use of innovative technologies that allow for the creation of customized programs. They take the form of systems such as:
ERP – Enterprise Resource Management,
CRM – Customer Relationship Management,
WMS – Warehouse Management,
MRP – Material Resource Planning,
e-commerce,
Web and mobile applications – with Quotiss, Vinci Medicine i 4Trans applications created by Da Vinci Studio being a perfect example.

As you can see, customization is widely used in programs used at various stages of production and distribution of goods and services. Therefore, it is not surprising that companies from various industries are also turning to it. Customized software tools can be particularly attractive for:
Online stores – sellers can conveniently adapt their stores to the needs of their customers,
Specialist industries – systems allow for easy introduction of modifications in accordance with specific regulations and legal requirements,
Logistics and transport businesses – operators can configure their programs in view of specific goods,
Healthcare sector – customization speeds up management of large data bases and enables system function adjustment to needs of a particular facility,
Financial and banking industry – adjusting the software allows for conducting specialist analyses, real-time monitoring of current information and fulfilling security requirements.
Implementing personalization and customization leads to more efficient software! There is no doubt that customization is becoming an indispensable element of almost any software. It is an investment in efficiency and user satisfaction, which in business always translate into competitive advantage and increased revenues.

Free IT consultation
A free consultation is a 30-minute call where you can consult on any topic related to the IT challenges your company is facing.
Let's talk!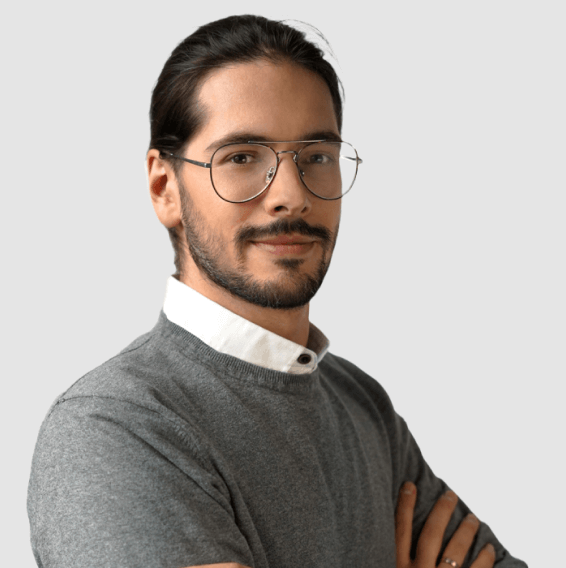 Dominik Kaczmarczyk
New Business Manager