Proper support from IT professionals is important not only for growing companies, but also for entities that have already managed to trodden their business ground and put down strong roots in the market. Hiring an in-house IT specialist can be a tempting option for companies that want "their own person" – loyal and always on hand. However, it is not always the most advantageous option, both in terms of finances, time and the new, fresh approach to outsourced tasks.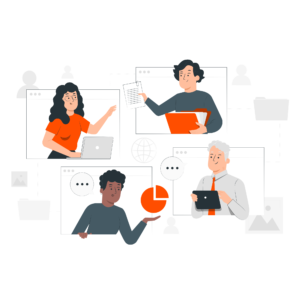 Before you choose an IT partner
To make sure that the chosen a specialist who will meet your requirements, you should learn as much as possible about them. The most important issue is experience in the field you are interested in – after all, you do not want to hire people for whom your project will be uncharted land (unless you have a gambler's streak or want to give young talent a chance). The second criterion is competence tailored to your company's needs. Solidly trained, qualified people are a must. Let's take a closer look at the mentioned issues.
Knowledge and experience
Once you have selected a few potential partners, get to know the range of knowledge and skills they can bring to your company. The point is to find professionals who will be able to deliver the requested solution on time with all your requirements in mind – even those added at the last minute. Plan a series of meetings during which you will get to know your future business partner's approach to work and find out whether you are on good terms (after all, a good atmosphere also affects the success of a project). Get to know the methodology of work, the tools used and the experience of specialists from your shortlist. Also check the success stories of selected companies and reviews about them.
Reputation and references
Advertising is advertising, and reality… A company that can afford solid marketing activities can present its specialists as saviors of the world – real Avengers of the IT industry. Meanwhile, a company with a smaller promotional budget, which does not have a chance to widely expose its name, can offer services at a similar or even higher level. The most you can tell about the reputation of a particular company are the opinions of customers who have used its services so far. An invaluable source of such information today is social media, specialized forums and verifiable testimonials on websites. A bit of reliable research is a big money-saver for a company seeking a reliable and effective IT outsourcing partner.
Approach to business
When looking for a partner with whom you want a long-term business relationship, keep in mind his or her outlook on partnership. This factor is as important as the whole technological background and specialized know-how. If the team of specialists is not able to provide customer service on a satisfactory level, the whole project has a good chance of failure.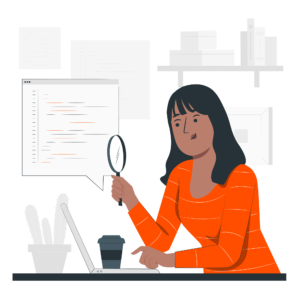 Staying within budget
Thrift is a commendable trait that is sometimes worth setting aside for a better opportunity. Especially when you have an important project in mind, the success of which depends on a significant inflow of cash, successful cooperation with clients, reputation and even further development of your company. If you are sure that a more expensive partner meets the requirements of you and your clients, go ahead and invest in such a partnership. Avoid suppliers with unclear terms and conditions, contracts full of ambiguity and hidden costs. Also, make sure that your new business partner will be able to make good use of the planned budget. A serious analysis of financial issues is one of the most important steps to a successful venture.
Comprehensiveness of services
When looking for an IT outsourcing partner, pay attention to companies that offer the broadest possible range of services. Remember that at any time you may be surprised by a need you were not aware of before. Only professionals with a broad spectrum will be able to provide you with services beyond the standard offer.
Taking care of data security
The security of your company's and your clients' data is an issue that cannot be overestimated. Especially if you cooperate with a business partner on the basis of IT oursourcing, which is based on the exchange and sharing of important, often very sensitive information. So before you start any steps towards such cooperation, try to clearly define its principles. Drawing up an appropriate agreement on data confidentiality or including such clause in the basic document is an absolute must.
More useful knowledge
This short list may not exhaust the issue of cooperation with partners in the field of IT outsourcing. If you want to expand your knowledge on this topic, we encourage you to explore professional websites, forums and blogs. Here are three useful links:
1. Outsourcing. Best practices, challenges and tips
2. 10 things to consider before working with an IT outsourcing partner
3. Outsourcing vs. In-house in the age of pandemics