Quick commerce — what is it?
Q-commerce is another word for quick commerce, which mainly concerns the grocery market. It assumes instant delivery of online orders to customers. The goods should reach the user within half an hour. Such services are offered by Glovo, Bolt, Jokr or Lisek.
Fear of infection in 2021, subsequent lockdowns and restrictions caused people to become interested in fast online shopping. That's how interest in the q-commerce market grew in a short period of time. And instant fulfillment became the number one need.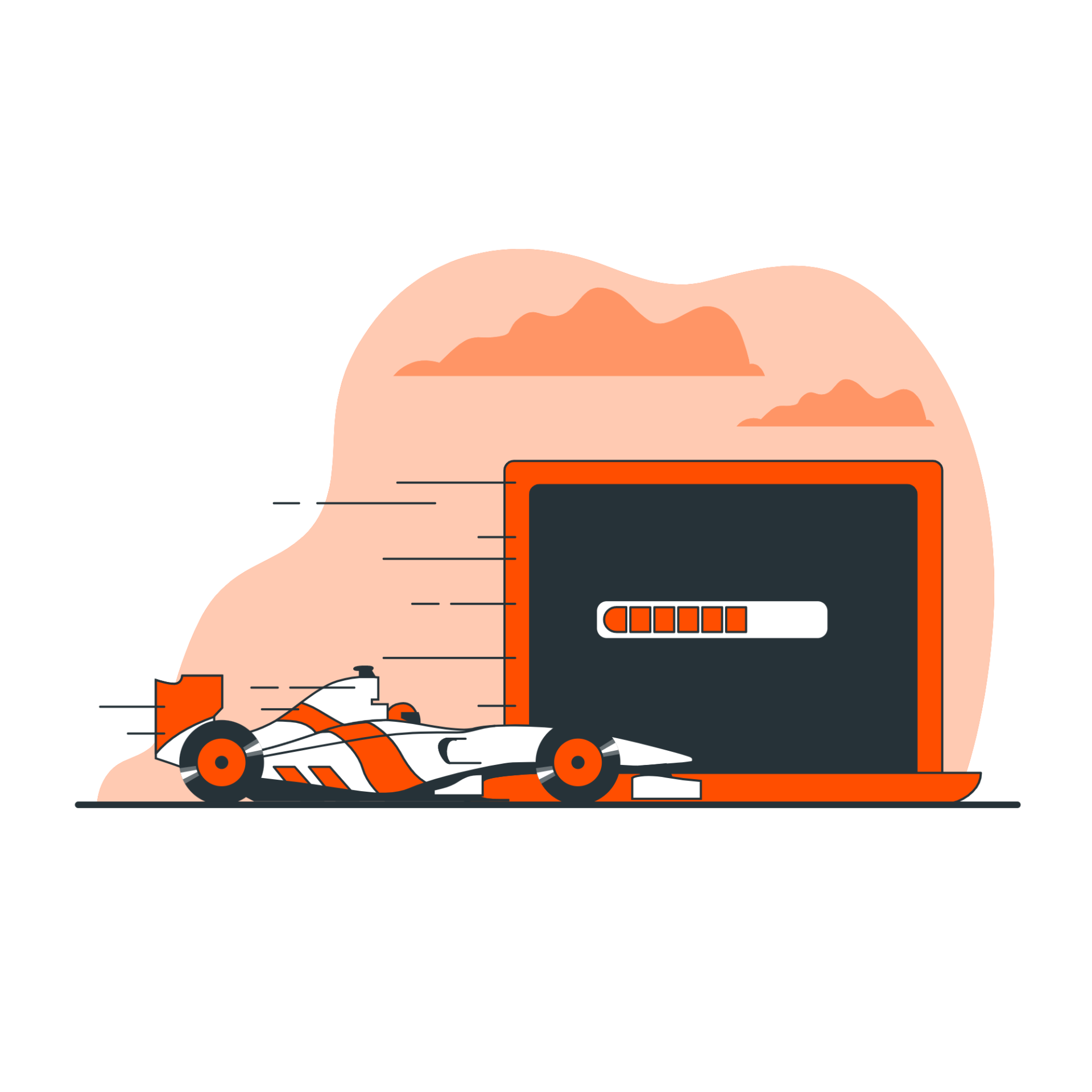 Glovo — the most recognizable instant trade brand in Poland
Currently, the most recognized q-commerce brand in Poland is Glovo. The company offers deliveries in a very short time. This applies not only to well-known grocery stores (e.g. Biedronka), restaurants but also to pharmacies and virtually anything that can be purchased in urban space.
While in e-commerce customers rather give themselves time to think, in q-commerce purchases are made on the spur of the moment. And thanks to this, fulfilling one's own whims has become even easier. A simple craving for a doughnut during working hours is no longer a problem and does not require a trip to the pastry shop.
Żabka Jush — immediate delivery to the indicated address
Żabka Jush is an application which had its premiere last year. It currently operates in Warsaw and Gdansk. It allows to do the shopping with an instant delivery to the indicated address. The delivery costs 3,99 PLN. It is enough that the content of the basket exceeds 35 PLN and the delivery changes to free of charge.
Orders can be placed seven days a week between 7:00 a.m. and 11:00 p.m. And customers can unpack their purchases at home just 15 minutes later.
Q-commerce has already changed Polish commerce, and it has a chance to change it even more!
Express sales allow you to automate many everyday activities. It is a solution for customers who, for various reasons, cannot go to the store by themselves, and convenient for those who are too busy to go shopping. It is also a chance to fulfill one's own whims (the aforementioned doughnut at work) when the break time is too short to include a trip to the patisserie.
The q-commerce market supports widely understood productivity. It allows optimizing consumers' daily processes. Thanks to this they gain time for other, more important or simply more pleasant matters than shopping. Quick grocery delivery services make it easier to manage a household or a company, but also to indulge in pleasant whims during breaks from work without compromising one's productivity. It's a big step toward a modern world and even greater consumer satisfaction.
Dark Stores – sounds dark? Not necessarily!
Dark store is a commercial facility, which in its functioning is more similar to a warehouse than to a store in the traditional sense. It is a base from which the courier collects complimentary orders. Physical customers have no access to it.
Some express sales companies are marketplaces. They do not operate dark stores or warehouse products. They do, however, work with major retail chains and use their inventory.
What are the benefits of quick commerce?
prices comparable to stationary stores

lightning speed of operations and deliveries (up to 25% faster than in a traditional store),

guaranteed access to selected products,

24-hour access,

intuitive operation (it is easier to enter a product into a search engine than to look for it on store shelves).
Instant sales – not just groceries
While many companies specialize in food delivery – that range will expand over time. Glovo has already made strides in this direction. Through the app, a customer can buy medicine from a pharmacy, choose any store and Glovo will deliver any items ordered.
E-commerce and q-commerce development
The direction will be determined primarily by customers and their needs. But all indications are that convenience is the most important currency of our time. And the problems we have faced since the coronavirus entered our daily lives only increase the demand for convenience. What about stationery stores? The future will tell. An example of a great symbiosis was at the height of the COVID-19 outbreak when numerous retailers joined forces with delivery platforms. It's a great example of combining tradition with modernity.
Da Vinci Studio: Your growth is our satisfaction
At Da Vinci Studio we tailor-make web and mobile applications for our clients. We deliver optimized applications and programs that support development in a broad sense. We design solutions for the third generation so that they increase user satisfaction and ensure the seamless flow of work within the company. Contact us and see what we can do for you.