What are the preferences of mobile app users?
According to statistics, as many as 204 billion apps will be downloaded in 2019. If the average user has 40 apps on their phone, and splits 89% of their time on just 18 of them, that leaves more than half of the apps unused. How do we make sense of this? 
You can find about 67 apps installed on millennials' phones, but only 25 of them are used. From this it follows that with the growth of the age group the number of installed applications decreases, compared to representatives of other groups.
Mobile applications – age of users in statistics
As you can easily guess, young adults spend more time on the phone than representatives of older age groups. They are also more active in using mobile apps. 
The decline in phone use (and its applications) can be considered an ongoing process for older demographics. It is worth mentioning that people aged 65+ spend very little time using apps. Typically, it is 51.4 hours per month or less than 1.5 hours per day.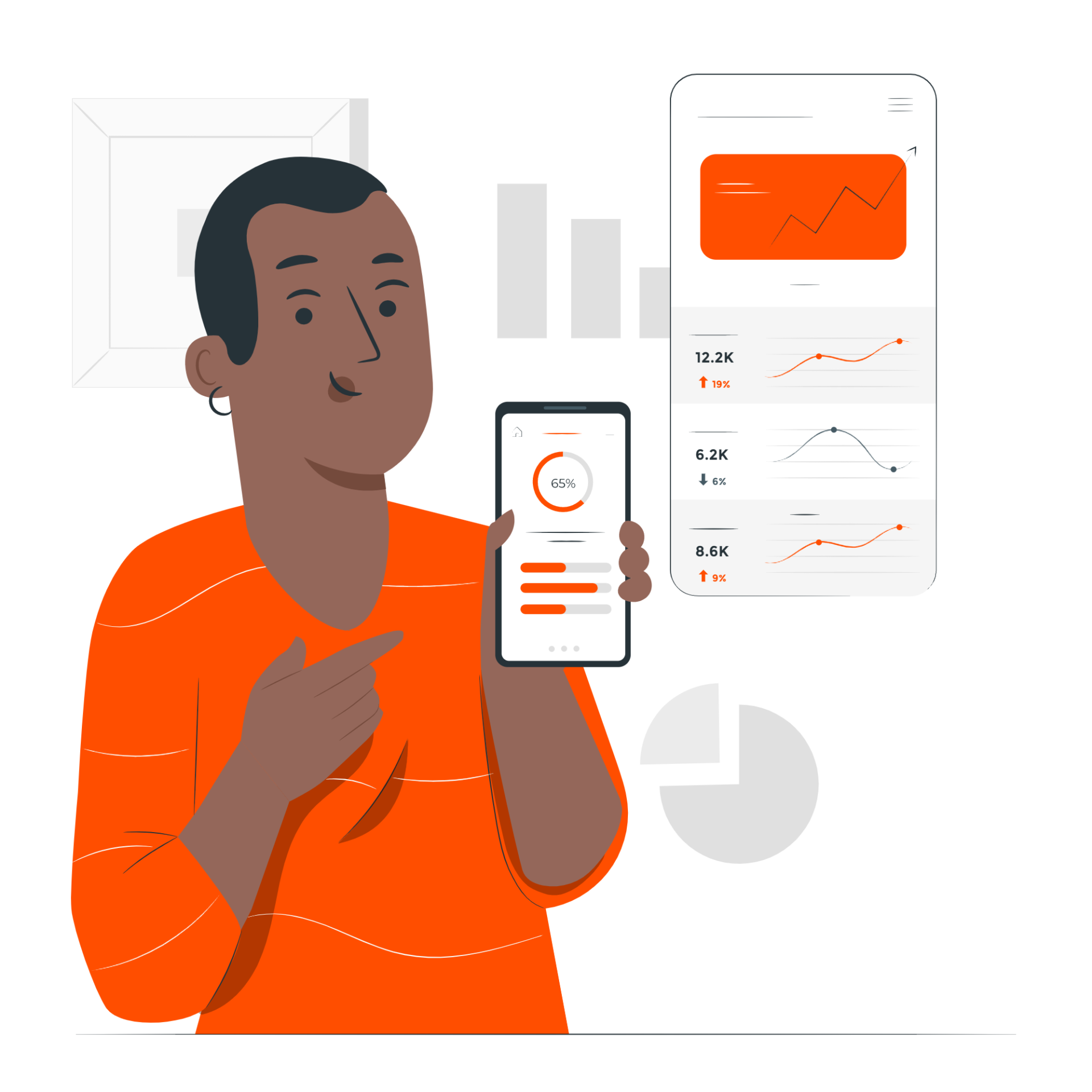 Google Play: What apps are used most often?
The categories of mobile applications are constantly undergoing numerous ramifications and are also multiplying with the demand. A survey conducted by Simform shows the following:
58% of users confirm that they use social networking, instant messaging and gaming apps most often

App categories used by less than 4% include travel, maps, e-commerce and finance

75% of respondents admitted that the top 5 most popular app categories are ones they actively use on a daily basis
How do users use mobile apps?
Cell phones have become part of our daily lifestyle. We use them for entertainment, work, and applications that allow us to get around (from buying a bus or train ticket to renting a bike or a car). The phone is with us everywhere, not infrequently also in the toilet. That is why the time and place of using mobile devices play such an important role in defining the context in which they are used. 
Not only the list of applications installed on the phone changes, but also the way we hold or touch the device. It all depends on the necessary input and its position on the screen. When do users change the way they hold the phone? For example, when opening a door, walking, carrying a baby, shopping, ordering a cab, or even while waiting on line. 
Mobile app – where has your time gone?
A study by Simform found that users spend the most time on social media apps, as well as games and instant messaging. This may not be the most surprising data, but when compared to the popularity of apps, you might be surprised nonetheless.
Although retail and e-commerce apps base their popularity on need (only 2.6%), usage within minutes is very high. The user needs time to decide whether to make a purchase or look for relevant promo codes. The situation is similar in applications from the music or finance categories.
Where do we use mobile devices most often?
You could say: everywhere. But that's a pretty perfunctory answer, so it's worth looking at the statistics to see what the statistics look like:
91% of people use mobile devices most often

83% while going to the toilet in the morning or evening

73% while eating lunch

72% at work

79% while meeting with family and friends

63% while shopping

78% while watching TV

74% while doing other activities during the day
Mobile apps and the pandemic – life on the phone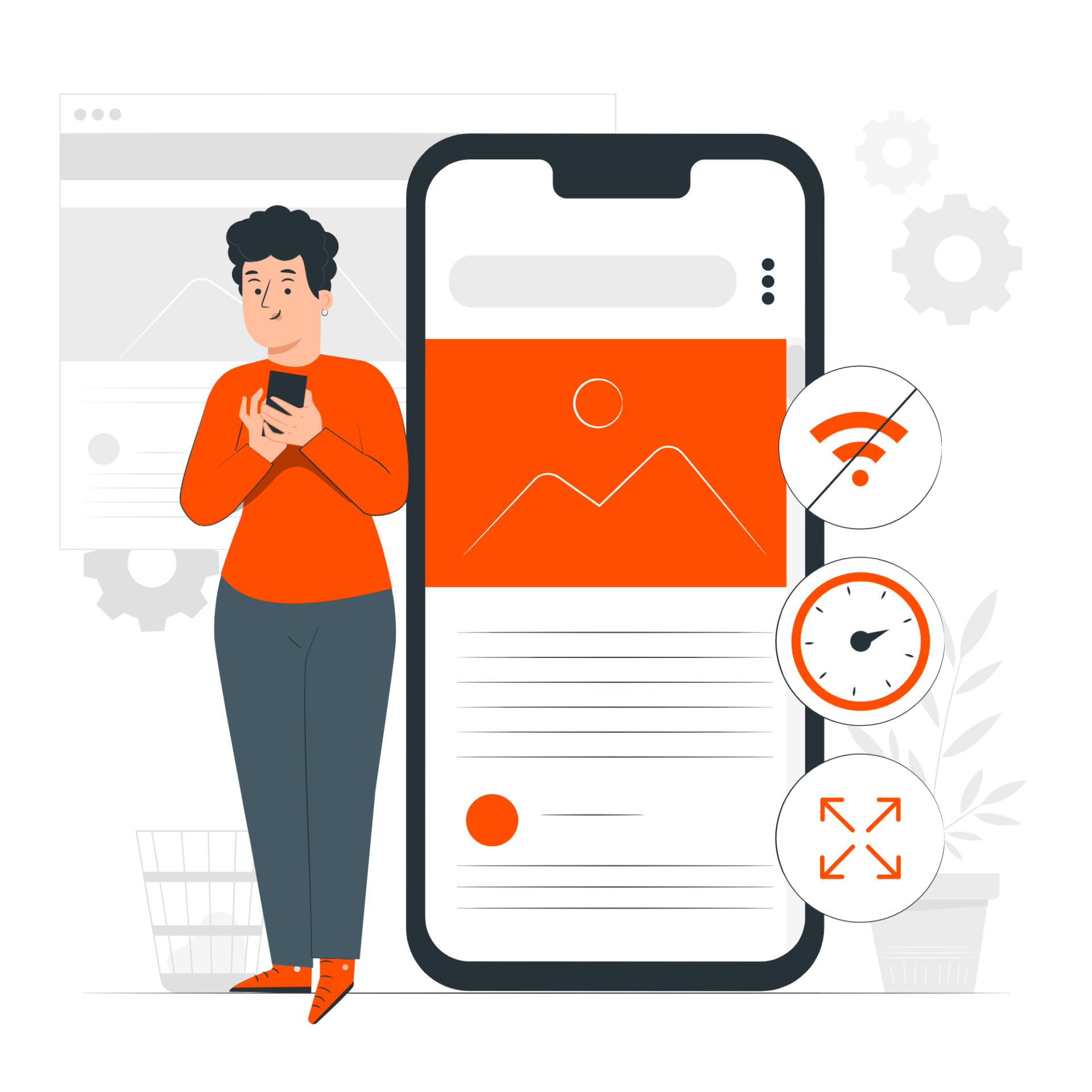 As a result of the COVID-19 pandemic and lockdowns, not only did we spend more time at home, but we also began to use the Internet more actively. As a result of these events, the demand for mobile applications has also increased. The statistics of Apple App Store or Google Play clearly show the global growth of the app market.
According to the analysis conducted by BuyShares, the users of devices equipped with Android system downloaded 29% more applications last year than the year before. Similar increases can also be seen in the statistics for iOS devices. Therefore, if you are planning to create an application, a good design is not everything. In order not to get lost in the maze of App Store or Google Play, you need to ensure that your application is as recognizable as possible. 
Lockdown and mobile prosperity
The second quarter of 2020 saw record-breaking increases in mobile app downloads, and regular consumption and spending. Compared to the previous season, app usage increased by 40%, which in turn translated into 200 billion hours of mobile app usage in April alone.
Gaming apps led the way, but also fitness apps based on gamification in the broadest sense. Closed gyms and sports clubs led users to become even more interested in sports mobile apps. It is worth mentioning that the application market in the Polish reality does not differ much from global standards. When users lack physical options (e.g. going to the gym or fitness) they look for support in technology.
Da Vinci Studio: mobile applications are our specialty
At Da Vinci Studio we support the broadly understood development of your business. We specialize in mobile applications tailored to the needs of our clients. We always choose optimal tools to fully satisfy all your needs and goals. We create applications ensuring proper support – our products do not disappear in the ruins of Apple App Store or Google Play.