Why is it useful to use IT outsourcing?
IT support for enterprises is closely related to access to confidential data and implementation of highly responsible tasks. Transferring databases, information about clients and employees in " stranger's" hands, may seem to be quite a risky step. Therefore, establishing cooperation with an external IT company, you need to have full confidence in it.
Choosing a service provider is not an easy task. When making the choice it is worth looking at the references and experience of companies providing this type of service. Numerous positive reviews of customers and partners, as well as obtained certificates attesting to the quality of the procedures – can and should determine the choice. Additionally, before signing a contract it is worth making sure that the service provider offers all the services you are interested in as well as flexibility allowing for full or selective service for your company.
Outsourcing – what is it? 
Outsourcing is nothing more than outsourcing specialized services to external companies. As a rule, it is a more efficient solution and also much cheaper than hiring qualified employees in-house.
Outsourcing IT services to an outside company allows for maximum growth, without having to mobilize the resources necessary to recruit and retain a new employee. In the case of IT outsourcing, you also do not have to worry about staff changes, vacations, or random situations of the workforce that could affect the implementation of current tasks.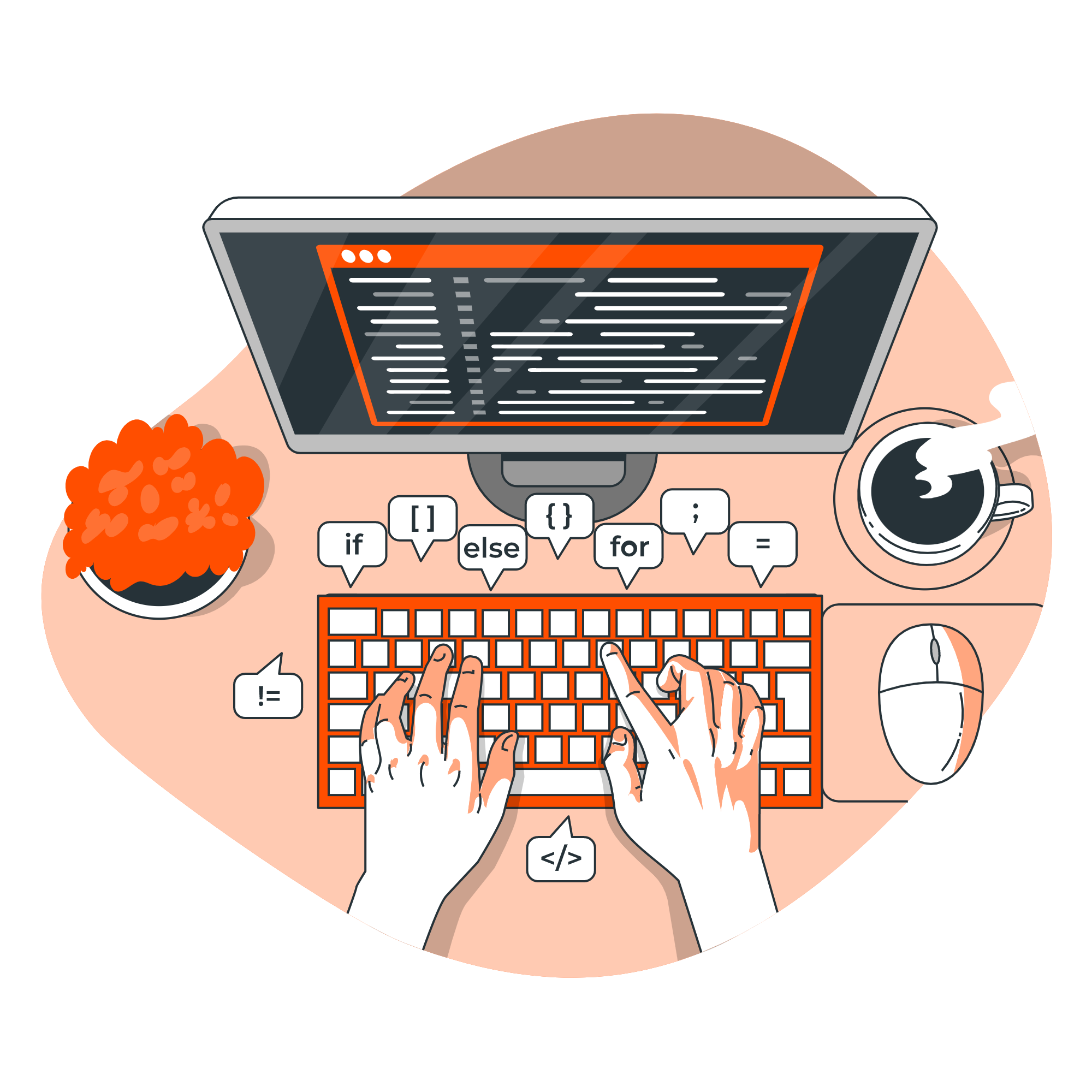 Outsourcing developers and increasing your company's productivity
The world is shifting to remote work. It's a technological shift that can't be stopped. And that, in turn, means that old systems need to be changed for new ones. Companies that are transitioning to remote working need new software. 
By using IT outsourcing, you will not only execute your strategies, but you will also free yourself from the responsibilities of software development. By opting for the flexible collaboration that a contract provides, you will also minimize the amount of bureaucracy. Which in turn is not so obvious in the case of establishing employment contracts.
Flexible forms of cooperation and ability to focus on the most important activities
If you decide to hand over programming to specialists, you will be able to focus on the core business yourself. By using IT outsourcing, you don't have to worry about all the non-salary issues such as recruitment, hiring, vacations, etc.
Moreover, if you don't need a full-time programmer, you don't have to decide on an employment contract. By outsourcing programming issues to an external company, you can sign a contract (for example for 3 hours per week), which will fully meet your needs. Also, by choosing to outsource you have access to a large talent pool.
Outsourcing programmers – you don't have to know everything
When moving your business to remote mode, you don't have to be a specialist in new technologies and be on the cutting edge. It's better to turn things over to developers with extensive experience and high industry awareness.
Moreover, using an external IT company creates an opportunity for the internal team to learn from outsiders and gain a fresh perspective on old topics. As mentioned, outsourcing is also an opportunity to maintain work continuity. You do not have to worry about employee vacations or unforeseen situations that are allowed in the case of a contract of employment.
Top 5 reasons to rethink outsourcing
Among the listed arguments for IT outsourcing, there are 5 key points. The use of outsourcing programmers: 
allows the company to increase its productivity

allows the company to focus on its core business

provides support for people with no experience in the IT industry

avoids most of the problems that may arise as a result of establishing an employment contract

gives the company an opportunity to gain fresh perspective and knowledge from external specialists in their field
Da Vinci Studio: take your business to the next level
IT Outsourcing is more than just a day-to-day support for your business. It is also a possibility of faster and more reliable development. Thanks to the support of Da Vinci Studio programmers, you will be able to focus on improving the quality of services which are the main axis of your company's activity.
Cooperation with Da Vinci Studio runs according to clearly established schedules:
Analysis of your needs, research and adequate selection of tools and solutions

Agile delivery of needed functionalities, ongoing cooperation and implementation 

Comprehensive solution testing, training for your team, delivery of project documentation, and application launch

Ongoing post-implementation support under SLA agreements or occasional support and pricing of new functionalities, projects
Before you decide to cooperate with us, please read the details, reviews and possibilities within the offered cooperation. If you have any questions, please contact us. We will be happy to provide you with the necessary information and support.