There are plenty of applications and IT systems available on the market, which are used for realization of various tasks, fulfilling orders from clients or even entertainment. And although the range is very wide, it is impossible to create a system that would meet the expectations of all users.
This is where dedicated solutions come to the rescue. If your company needs software that will enable it to perform a specific action and you cannot find the right application on the market – you will need dedicated software, also sometimes called customized software.
But before we explain what all this entails, see what are the two main approaches to developing systems and applications.
Two approaches to developing applications for your business
Generally speaking, a company that is looking for a new application has two options (besides buying or downloading ready-made software, of course). It can opt for a so-called boxed application or a dedicated application. As we already mentioned, the latter involves building a completely new system from scratch. So what are boxed applications? Most often, the software supplier implements a specific business model based on application (web or mobile) and allows other companies to use this model for a fee. In other words, this is the SaaS model, i.e. software as a service – software ceases to be a product and becomes a service.
A good example is loyalty programs. If you run an online store, for example, you can create your own program from scratch, or use existing solutions in the SaaS model, which is just a box. One of the companies operating in this model is LoyaltyClub. This company has built a platform on which you can build many different loyalty applications for different brands. Each customer can customize such a program according to their needs, though of course within the modules and limitations provided by the provider. 
Of course, users can see the branding of the given company – the information that the particular program is delivered by LoyaltyClub is not visible.
Does this solution work? In many cases yes! An application in the SaaS model is quick to implement, requires much less investment at the start (usually the customer simply pays a monthly subscription for the use of the application) and you don't need a team of programmers to use it. Of course, there is always the other side of the coin, which is the fact that this is not really your solution but a borrowed one. And you have to limit yourself with a predefined layout and features, so implementing all sorts of custom options is either impossible or very expensive.
WHAT TO LOOK FOR WHEN CHOOSING A SAAS APPLICATION?
It is crucial to determine whether a particular platform will enable you to achieve the goals that your company has set for itself. For this purpose, it is worth carefully reviewing all the elements of the offer and the application itself. Familiarize yourself with the test version, see how it works and if it contains all the necessary elements. If yes – it may turn out to be a good choice. If not – think carefully about your decision. The benefits in the form of shorter implementation time or low subscription fee will quickly fade in the face of the fact that the purchased product does not fulfill its function.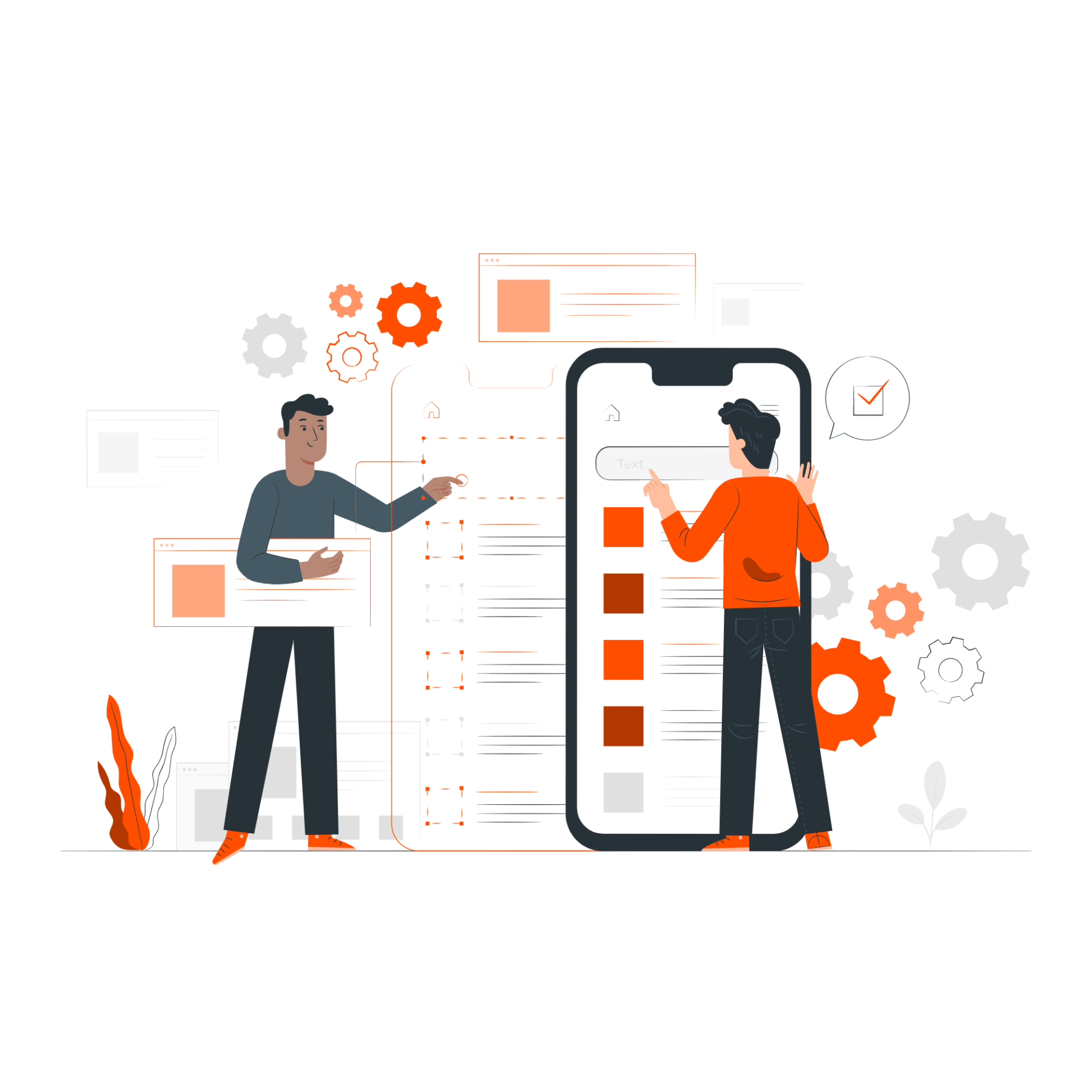 Application or dedicated software – what is a better solution?
All these problems disappear when you decide to implement a dedicated application. However, here you have to reckon with the fact that the process of creating such an application will be longer and more expensive. So when will this model work? First of all, in situations when:
you need custom solutions,

you want to have full control over how the application looks and works,

you are ready for a big investment for the start and you don't want to pay a monthly subscription,

you have a tested idea that brings profits.
These are just a few scenarios, but most often applications are dedicated to companies that "know what they want" and are sure that their idea will bring a profitable return on investment. If you just want to implement something repetitive, like a loyalty program or a system to send emails to customers – probably SaaS will be a better solution. The same applies if your funds are limited or you just want to test if something will work well in the real world.
CUSTOM APPLICATIONS: SEVERAL PRODUCT VERSIONS
When designing applications, a software house creates several versions of the product before the final one is created – the one ready for publication and operation. Most often the following versions are created:
MVP: this acronym stands for minimum viable product. It is the first functional version of an application that meets the main objectives and allows to test the product in practice and show it to investors or first users.
MMP: minimum marketable product. This is the first version ready to be published. Particular elements are much more refined and the layout and functionality meet the assumptions. This is version 1.0 of your product.
MDP/MLP: here we have two terms: minimum delightful product or minimum loveable product. They basically refer to the same thing. In short, it's an application which not only works properly and fulfills its role, but also evokes satisfaction of customers and has a chance to become very popular. This is version 2.0 and it should be noted that not all digital products manage to reach this stage.
Dedicated applications tailored to your needs
Custom applications allow you to achieve exactly the effect you expect. Every, even the smallest element can be perfected according to your requirements. It is a bit like a tailor-made suit. Yes, you can go to a clothing store and buy a suit that is more or less your size. But you can also go to a tailor and order a suit that fits ONLY you. People who have taken this step often say that they will never buy a suit from a chain store again. And this is despite the fact that a tailor-made suit is much more expensive and requires more time.
So which solution is better? There is no single answer to this question. It all depends on your expectations from the finished product and, of course, your financial and time capabilities. If you want it to be fast and cheap (and not necessarily bad) – decide for a box application. If you want it to be, above all, good, and "fast" and "cheap" is in the background – a dedicated application will be the best.
And here begins our role. Da Vinci Studio is an experienced software house, famous for creating software according to clients' wishes. Take a look at our offer of web and mobile applications and just write to us. Tell us about your idea and expectations. Our team will help you find a solution that will best suit your needs and capabilities.