Changing professions is not as easy as it may look on paper. It is not a simple transition from one environment to another. Such things can only happen to the characters of Sunday comedies. In real life, the road to professional fulfillment is filled with obstacles and disappointments. But is this sufficient reason to give up? Under no circumstances! You have to be determined, goal-oriented and, above all, ready for a light journey. Thinking of changing industries, it is worth knowing the answer to two basic questions: what brings me joy and what brings me good money nowadays, while also being a good investment for the future. As a company from the IT industry we offer a career as a programmer. It is a profession that brings good money (even 20 thousand zlotys a month) and almost continuous activity in business. A person with such a faculty in his or her hands can be sure that he or she will be needed, sought-after and almost irreplaceable. Even in the face of the rolling mechanization of many professions, an IT specialist will still be needed – if only to deal with artificial intelligence, which took the job away from others.
Starter pack
To start with, some important information: working in IT is not for lazy people. This industry requires you to be vigilant and zealous in work. As an ambitious programmer, you are keeping an eye on your place of work – you can't let yourself be overtaken by wolves who are constantly lurking. Changes in the IT industry are a daily reality, so you have to be armed with the will and power to keep up with them, and even outdo them many times. This means the need for constant learning, which in turn takes time. It is also office work, usually stationary, so not everyone will be suitable for it. When deciding on such a career path, prepare yourself for long hours at your desk. You can't do without investing in a comfortable gaming chair (seriously!).
Since you have already decided to become a programmer, you should know where to get information, which area to choose and how much time to spend on learning. We will try to be a small compass for you on this journey.
Choose your area and be a master in it
Programming is such a broad issue that no mortal will have enough life and resources to learn everything fully. Another thing is that the key to success is to specialize in one area, because as you know, trying to grasp the whole, you will not grasp anything. There are in fact two real paths ahead of the person changing, front-end or back-end. The first one is related to the last phase of software production, i.e. providing the client with a user interface, communication with the recipient and data exchange. The second one is responsible for the whole mechanics and logic of the application (analytical mind will be useful here). A person entering the IT world will find themselves better in an easier front-end.
Estimate your time
IT specialists claim that a person willing and ready to act should reserve from six months to one and a half years to learn a new profession. If you actually choose for yourself a niche within which you want to operate (language or technology), it will not take you ages.
Routine and conscientiousness are most important. If you can afford to devote yourself exclusively to learning, take it really seriously. Feel like a diligent student and devote up to eight hours a day to acquiring new knowledge and consolidating that already acquired. Rest in the evenings and weekends – remember that a cool, comfortable and interesting working life is at stake.
If you can't afford to be cut off from your current job, you have to reckon with the fact that learning will take more time (certainly more than a year). The ideal solution in this case will be to reduce the time working or take less demanding tasks. Remember that by sacrificing yourself, you invest. The prize is waiting at the end of this road.
The most important thing is regularity. The key to success here will be a solidly prepared schedule and sticking to it. Be aware that by giving up even for two days, you will devote too much time to remember the difficult things you have learned so far.
Knowledge – where to draw it from?
If you want to gain knowledge, you need to know how. The better this source is, the greater the chance that the time you have reserved for learning will not turn out to be wasted. Remember that you are on your own with this – you don't have a Yoda master over you, you don't take a seat in the academy auditorium. You are your own teacher, motivator, coach. What is most important, this learning will NEVER end.
If you have already chosen the language or technology in which you are going to become a specialist, get the latest publications on the subject. Follow the opinions of professionals, check the validity of specific books and articles. IT is an industry that updates overnight, so the freshness of the content is a matter of great importance. Look for video courses conducted by professionals. Search YouTube, because there is a lot of interesting and inspiring content in this multitude of material.
We do not forbid taking part in special courses. However, it must be kept in mind that they involve costs – and not a mere cost. It is also a solution that is included in a specific time frame. This means that, first, you will have to invest a large amount of money and second, you will be left alone in the ever-changing IT world. Now let's recall what we said before: the acquisition of knowledge in this industry never ends.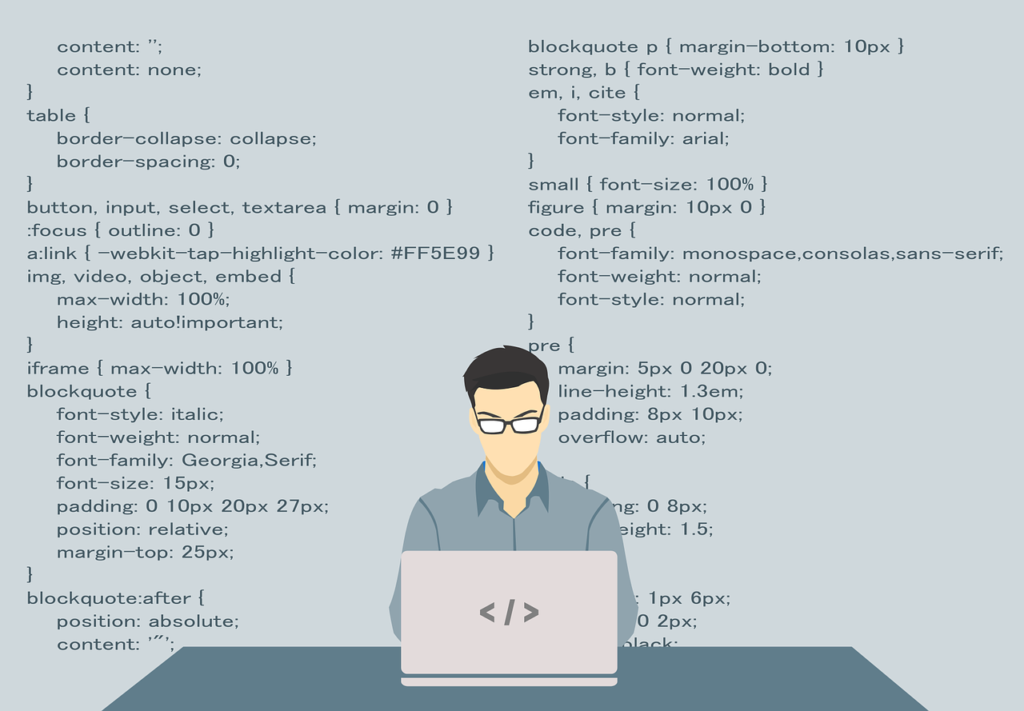 A programmer in demand!
To sum up, for those who want something, nothing is too difficult. If you are serious about changing industries, because you feel that you have burned out in your current profession, or the situation has forced you to do so, aim high. The IT industry is a good investment for the future, although – like all investments with potential – it requires sacrifices. In this case it will be time, attention and some money for courses and books. But, it is worth it. Being a programmer is currently one of the best career paths. The most important and strongest argument will always be money. The 2020 financial reports present the IT sector as one of the ones that best dealt with the crisis caused by the lockdown. In the first half of this difficult year, the median earnings on employment contracts and B2B contracts was higher than the average for the same period in 2019.The second quarter of 2020 brought another explosion in demand for professionals. Offers for programmers represented as much as 57% of the labor market. Even if it was mainly about professionals with a solid portfolio, one must not be discouraged. Employers are looking for Fullstack programmers and testers. It is these specializations that have recorded a few percent growth.
Get to work!
It is hardly surprising that there is a growing demand for IT professionals. The time of closure, uncertainty, and above all work and study from home has proven that the IT industry is more important for business, education and administration than anyone would think. This also confirms the the thesis from the beginning of this article that the work of a programmer will always be needed. As we can see, the further into the future, the more necessary it becomes. It would be a sin not to take advantage of this.
---
PROGRAMMED INNOVATIONS TO DEVELOP YOUR BUSINESS