We are a team of developers who are characterized by their enthusiasm, vigour, and broad knowledge of programming, whose primary goal is to make their Client's business more profitable by way of continuous development and improvement in IT solutions. We are a creative and experienced software house. We visit Warsaw very often, although our headquarter is located in Bielsko-Biała. However, for us there are no barriers that cannot be broken because we implement projects both remotely and by using the capabilities offered by the body leasing.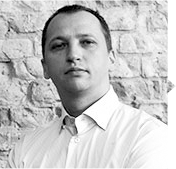 He graduated from the National Louis University where he studied management and marketing and e-business. An enthusiastic entrepreneur with rich business experience in foreign trade (trade in the centre of Africa – Ghana).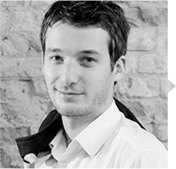 Founder, CTO
Michał Polak
Da Vinci Studio and Infinity Technology founder with over 15 years of experience in the interactive industry. A motorcycle and extreme sport enthusiast, paraglider and a snowboard fanatic.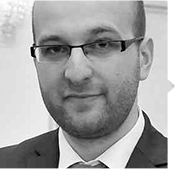 Branch Manager / COO
Wojciech Bachta
A graduate of the AGH University of Science and Technology, a certified project management specialist and business mentor. A supporter of agile project management methodologies and a fan of new technologies. He loves spending his free time in the mountains.
We provide programmer services and we remember that there is a broad range of the Clients' needs. That is why our offer includes:
Machine learning software house
Virtual Reality
Cloud computing applications
B2B Applications
Loyalty systems
E-learning platforms
Dedicated IT services
And many other solutions
For the DVS developer team, nothing is impossible. Our enthusiasm translates into our Clients' satisfaction. Therefore, we look for solutions and technologies that will significantly affect socially important categories of business.
Da Vinci Medica is a company where we use advanced machine learning scripts and design a solution which will allow big data to be used to control, reliably and successfully manage health care.
The patron of the project is the Institute of Health Care Management at the Łazarski University, whose mission is to conduct research for improvement in the efficiency of Polish health care sector.
More on www.davinci-medica.com
Contact us!
arrow_upward