We are in unique times. In connection with the COVID-19 pandemic, the rules of social distanceare respected in most countries around the world. Specialists assume that these special rules will apply at least until the end of the year. Such caution is to prevent further coronavirus outbreaks. Although homeoffice work may pass the exam (we had more than three months to find out), it is in the interest of most companies to restore the stationary model. However, it might not be the easiest task – especially in the face of the inevitable and understandable obsession with hygiene and keeping a safe distance. Therefore, voice assistants, which until now have not been too popular in company environments, are beginning to be taken into account as a potential foundation for normal business operation. Tools such as Alexa for Business, Windows Cortana (not available on the Polish market for the time being), Google Home and even chatbots using AI for speech recognition may soon become a guarantee of proper functioning of almost every business.

Office Exodus and… what's next?

In mid-March, offices all over the world were deserted – white-collar workers had to move into their homes to turn their private space into a workplace every day from eight to five. Most companies were not prepared for this situation, so they did not provide their employees with the necessary tools to maintain 100% productivity. Other companies have invested a lot of money toequip their employees with laptops, video conferencing software and other platforms necessary for remote collaboration. Today, as company rooms are slowly filling up with people, it is time fornew investments. This time, however, it will be technologies that ensure safety in the workplace.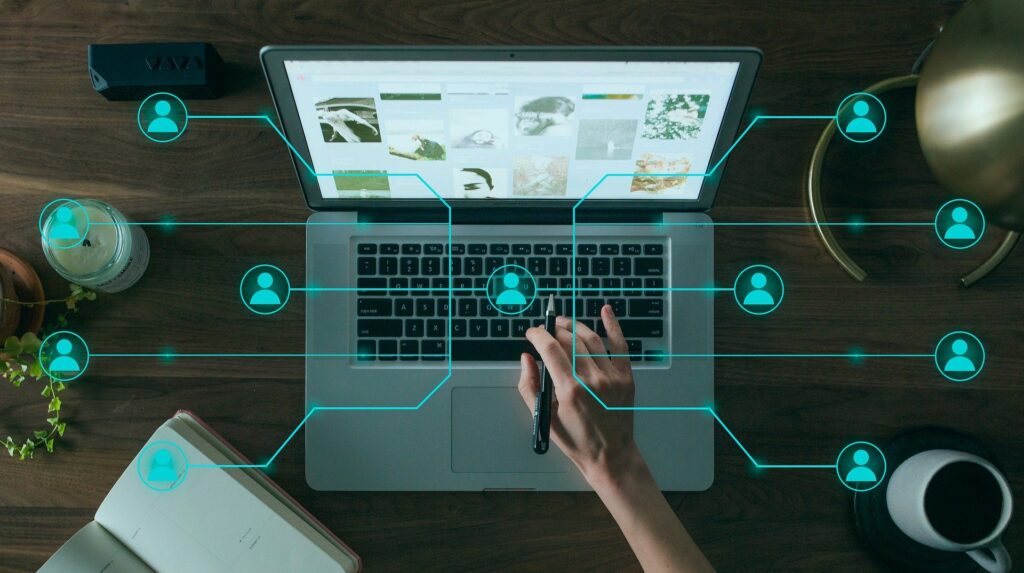 Communication during a pandemic

According to a report by 451 Research, a New York-based high-tech and IT research company, voice assistants, proximity interfaces and biometric authentication will be among the most important investments in the majority of large and medium-sized enterprises. Their business flexibility will depend on their involvement in this revolution (and perhaps even evolution). Among the issues that experts are reflecting on is the effective functioning of call centres during a pandemic. How are companies supposed to communicate effectively with their clients if they have only two thirds of their staff at their disposal?

Virgin Media Business is an example of a company that actively works to prepare its business for new realities. The British company already uses voice assistants in its call center. Gradually moving business operations into the cloud will further accelerate the development of voice technologies based on artificial intelligence. The popularization of remote work will cause that new, perfected generations of voice assistants will start to appear.

From home to business

Many companies around the world were using solutions such as Slack, Microsoft Teams and Zoom as well as simple chatbots or voice to text transcriptions before the pandemic broke out. Today, the tools associated with private use are being transferred to the corporate sphere. Amazon, another big player, adapts its Alexia to corporate needs. Alexa for Business (available so far only in the United States) allows you to work with voice commands for tasks such as meeting management, operating conference room equipment, and even setting room temperature!

On the frontline

Voice interfaces help those who have direct contact with customers or are closely involved in the production process. This includes not only nurses, doctors, paramedics or firefighters, but also factory workers, grocers, couriers and drivers. It is the people on the "front line" who will try out the operation of contactless technologies for us, contributing to their development. Today, international suppliers such as Deltapath and Orion Labs are equipping healthcare organizations with voice interfaces. In addition, they provide solutions including real-time communication and location management. Infinite Convergence announced the integration of itsNetSfere mobile messaging service with Nuance Communications' Dragon Medical Server SDK, which will equip healthcare professionals with speech recognition and text conversion.

Working after a pandemic

The Covid-19 pandemic is going to change our work dramatically. Many technologies, which until now have been seen as "useful in total, but unnecessary in the long run", may prove to be the foundation for future business. Safe work involves both avoiding physical contact with other people and objects that most companies use. This makes contact-free interfaces in elevators, toilets and even buffets almost essential. The pandemic will definitely speed up initiatives related to the digital transformation, i.e. the implementation of all the solutions we have written about in this article.
---
PROGRAMMED INNOVATIONS TO DEVELOP YOUR BUSINESS