This notion encompasses the entire range of solutions developed to meet a Client's needs, including ERP, CRM, Business Intelligence, e-learning, as well as video streaming application, indoor navigation, etc. Web applications are characterised by a longer analytical stage, and often by integration of numerous technologies (including online and offline technologies) into a single functional solution. An example of such solution is the queue support system using bluetooth indoor navigation and a mobile application integrated with queue management system, https://youtu.be/Vmzy5qvWA1w
NUMBER OF IMPLEMENTED PROJECTS:
200+
---
WHAT IS IMPORTANT FOR US WHEN WE IMPLEMENT A PROJECT:
Entering the contracting organisation structure to fully understand the Client's business purposes and the processes we are to facilitate.
Balancing time, functionality and budget in a rational way.
Documenting the project and the code in a precise way what enables the quickest implementation and troublefree post-implementation development.
---
WHY IT IS WORTH TO WORK WITH DVS:

We are a certified integrator of cloud applications by Oracle. We gain experience in projects for the largest companies in Poland.
We have a large experience in the field of e-learning solutions, knowledge management in an organisation: a dozen or so implemented projects, 2 own platforms, we are the WORLD BANK partner in the implementation for the National Chamber of Statutory Auditors
We have developed our own database and Business Intelligence solutions for PKT – the owner of the largest SME customer base in Poland.
Long experience in developing applications for marketing for direct clients and the largest marketing agencies in Poland and abroad, including: Hypermedia, OS3, VML, 180 Hearbits, Satchi&Satchi, etc.
---

Dedicated applications are usually characterised by unique features and individual approach to the project that is being designed. The estimation is preceded by the brief analysis and in most cases by an analytical process. At the initial stage, we can state hourly rates of particular specialists who will be engaged in the process, as well as the estimated cost of analytics (the cost is influenced by the documentation provided by the client and the scale of the project).
In some cases there is a possibility to provide a benchmark against similar applications available on the market or against solutions developed by our company with similar characteristics.
---
DEVELOPMENT OF DEDICATED WEB APPLICATIONS
PHP, Java or .Net development means almost unlimited capability.
Web applications is nothing else but tools that operate with the use of the Internet, and in order to achieve the best possible efficiency it is worth using them on traditional computers instead of mobile devices.
Da Vinci Studio develops dedicated IT solutions, which meet the needs and expectations of the Clients.
DEDICATED WEB APPLICATIONS
The category of the system we are to develop is not very important. We are involved in developing such systems as ERP, CRM, Business Intelligence, knowledge management systems, video streaming and many other.
Above projects, as well as similar projects are characterised by the longer analysis stage and usually by integration of various technologies, e.g. on-line and off-line, into a single functional solution.
Web applications are usually used as the base for their mobile counterparts, but they are also frequently engines for numerous projects – e.g. a data management platform is the base for extensive and complex business structures.
ANTY
WEB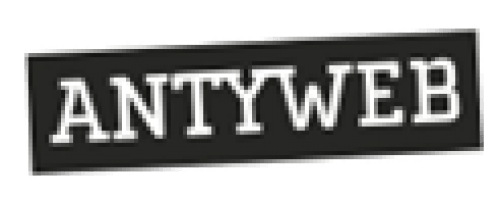 CLIENT: Antyweb – website for new technology enthusiasts.
PURPOSE OF THE PROJECT: To create a service designed in line with the "mobile first" philosophy and with the principles of full responsiveness.
SOLUTION: A website for new technology enthusiasts. Every day the team of editors prepares new posts about technological novelties. The service is designed according to the "mobile first" philosophy and respects the principles of full responsiveness.
On the page, users can create accounts and comment selected posts. The page has very innovative layout, and many interesting front-end solutions. There are a few accounts for redactors, moderators and admin created from CMS.
You have questions? We are happy to answer them!
arrow_upward