The human mind works in a non-linear fashion. The thoughts that arise in our heads tend to rise quickly, orbiting erratically around the core of the matter. Without the right techniques and tools, it's hard to catch them all and organize them into a meaningful whole. This is when we reach for books, apps, and other external help – all to maximize our potential. This is also the moment when we refer to Mind Mapping.
Mind Mapping – it's been around for 50 years!
The technique called Mind Mapping is not a new invention. Its principles were developed in the 1960s by Tony Buzan, a British writer and consultant to government agencies and multinational corporations. The issue that Buzan was particularly interested in was learning the mechanisms of the human mind in order to create techniques for memorizing and increasing human creativity. The result of his investigations and analyses turned out to be the method we now call Mind Mapping – a solution aimed at improving our ability to learn and communicate. For over fifty years, MM has stimulated the creativity of teams, accelerating the emergence of concrete ideas and clear visions.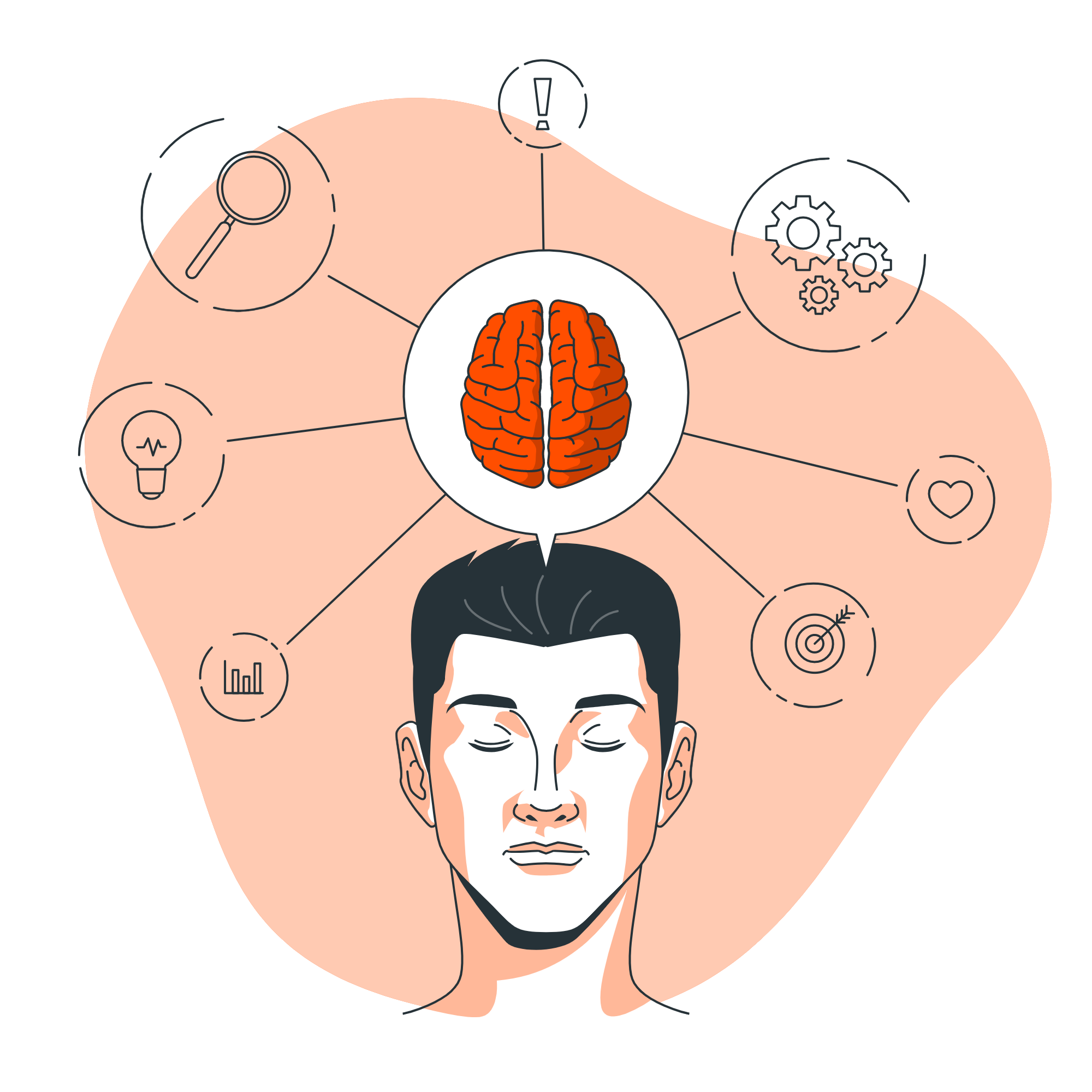 Piecing together the puzzle of the mind

Sometimes putting together a set of ideas and concepts into a coherent whole is almost a miracle. Meanwhile, deadlines are looming, and the success of an extremely important project is at stake. This is the moment when it is worth reaching for the mind mapping technique. We all probably know the scene from crime or thriller movies, where the protagonist uses pins and strings to connect pictures and notes scattered in random order on a huge whiteboard. This is mind mapping in its iconic form. The key, then, is to collect all the ideas and then merge them together individually or in groups.
That way, it's much easier to not only see how a particular solution would work, but also whether it would be possible at all. What is important, thanks to Mind Mapping you can more quickly catch ideas that have no chance of implementation, or catch in advance the elements that at later stages of work will create problems. It also works the other way round – mind mapping gives you a chance to efficiently group things together so that the process can run more smoothly and effectively. Using MM, already at the initial stage of planning the team is equipped with a clear vision of the project, being able to apply it in the working environment.
Mind Mapping through the eyes of scientists

The effectiveness of Mind Mapping has been proven by a number of studies conducted over many years. In 2002, researchers Paul Farrand , Fearzan Hussain and Enid Hennessy proved that mind mapping improves long-term memory and the ability to retain information in medical students by 10%. According to the researchers, Mind Mapping encourages deeper information processing for better memory formation.
Toi agency specialists came to similar conclusions. In a 2009 report, they argued that Mind Mapping can help children remember words, improving their memory by as much as 32%!
In 1986, Arnold Glass and Keith Holyoak demonstrated that by collecting ideas, concepts and thoughts and then highlighting the key branches in a tree of information, we use a technique known as chunking. (chunking). Our short-term memory is capable of storing, on average, barely seven pieces of information. "Chunking" can help us use this space effectively.

Mind Mapping Software
There are a number of Mind Mapping applications available in the market that allow group work, making it easier to visualize and collaboratively turn ideas into a concrete project. Through these applications, the user can export the developed consensus as a file ready for use in other programs, making it easy to include it as a diagram in finished presentations.
The intention of Mindomo producers was to prepare a program as useful, easy to use and visually attractive as possible. How it is in reality, everyone will judge according to their own criteria. Although the application is not free, in its free version you can create up to 3 full-fledged mind maps.
"Premium" users get additional features such as project synchronization for iOS/Android, embedding audio and video files, and cloud backup, among others. The program allows exporting maps in multiple formats. The user can work with PNG, PDF, TXT and PPTX files. It is also possible to import data of many formats.
In Professional version (higher than Premium), up to 5 people can work on one project. With the paid subscription, you can protect your project with a password in order to share it only with authorized people.
The Premium user gets 1 GB of storage, while the Professional version provides as much as 5 GB.
Scapple was created primarily with writers in mind and it is actual writers who participate in its development. The application was supposed to help them gather scattered ideas, organize story lines and make sure that everything in the emerging narrative sticks together. The result of this work turned out to be one of the most popular Mind Mapping tools. The application is easy to use and visually simple. Because it was created for writers, Scapple primarily supports text, PDF and image files. However, it does not offer the ability to work with audio and video content. This may not matter much to many users, but we loyally forewarn you.
Compared to most programs of this type, Scapple is easy to learn, lightweight and relatively inexpensive. Users can take advantage of a 30-day free trial before deciding to purchase.
MindManager is a tool designed primarily for serious business players. Hence its popularity among large corporations such as Procter & Gamble, among others.
A treat for the user is the program's ability to integrate with Microsoft Office and generate professional, elegant maps ready for presentation at board meetings.
MindManager is not the cheapest application, although the Mac version is half the price of the Windows version (it has, however, fewer functions). Also in this case, we get the opportunity to test the program free of charge for 30 days. 
XMind is another proposal for a business user – the difference is that this time we are dealing with a free application. A special module designed for brainstorming allows you to collect ideas into groups and create a link between them. The business user will like the presentation mode that allows you to display maps in the form of slides and create professional charts. A minimalist interface and a wide selection of templates make it easy to create maps, a day-and-night mode protects the user's eyes, and a built-in timer lets you control your mind mapping sessions.
Recharge your creativity
Mind Mapping is a tool that not only supports communication between project participants, but most importantly, allows you to turn it into real value. Using this technique, we are able to "recharge" the team's creativity and squeeze almost to the brim the potential hidden in an individual. Giants such as Boeing, IBM or Procter & Gamble have been using Mind Mapping for many years, which has an undeniable impact on their results and recognition.
When working on IT projects, mapping is used as a tool to support designers, analysts and project managers. Specialists point to the usefulness of Mind Mapping in the execution of less formal tasks involving small teams of professionals (projects conducted in light methods). Of course, this does not mean that the technique cannot be used in other areas. Mind Mapping is above all a creative support, thanks to which it is possible to move the project forward in a shorter time, saving the time usually spent on "connecting the dots" on your own.